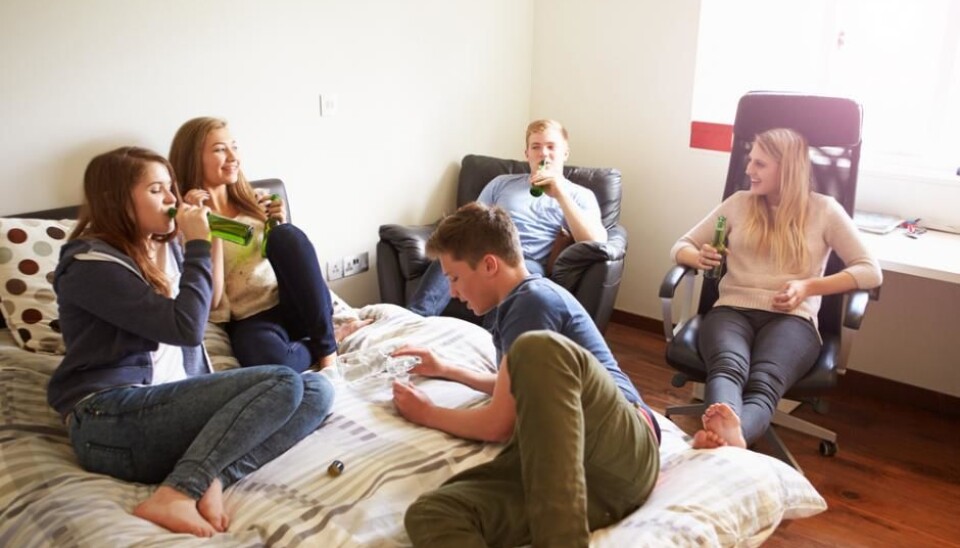 Want to stop your children from drinking alcohol?
We asked two scientists what parents should and should not do to prevent their teenagers from drinking excessively.
Do you remember how it felt to be a teenager taking your first sip of alcohol?
If your memory is a little hazy, then here is some advice from two researchers to encourage your own kids to drink responsibly.
Both researchers have studied the effect of alcohol on young adults.
Read More: Poverty and alcohol a bad mix for the heart
1. Make clear and fixed guidelines
First and foremost, it is important to set clear guidelines on when and where your child can drink.
"We know from previous research that clear guidelines have a reducing effect on young people's alcohol use," says Jeanette Østergaard, senior scientist in the Department of Social Policy and Welfare at the National Research Centre for Welfare (SFI).
You might be thinking: Rules are there to be broken, but the researchers insist that setting rules does work.
"Young people perhaps might not comply 100 per cent with their parent's rules, perhaps it's closer to 80 per cent. So it is best to set a low bar," says Pernille Bendtsen, who has a PhD in child and youth health and works at Denmark's Council on Health and Disease Prevention.
ScienceNordic's sister site, Videnskab.dk, previously wrote about what happens if parents do not set these boundaries--children will simply set their own.
Read More: When alcohol ruins the holidays — and beyond
2. Know what you want
What is your own position?
When is it OK for your children to drink alcohol? And how much can they drink?
If you have a clear idea about your child's alcohol consumption habits, it is easier for children to understand and meet your expectations.
Both parents play an important role, and it is therefore a good idea to clarify and streamline your opinions, say the researchers.
Read More: "Alcohol and other drug treatment needs to involve the family"
3. Set a common alcohol culture in school
To make it easier for your kids to live up to your expectations, it is a good idea to encourage a common alcohol culture in school.
A consistent approach among parents will make it easier for all the children to adhere to the rules.
"In this way you do not risk your child coming home with an argument that a classmate can drink more," says Bendtsen.
Read More: This is what drinking does to the brain
4. Have a parent present
Contrary to what many parents may think, there is no evidence that when young people drink at home it leads to moderate drinking later in life.
Østergaard agrees and suggests that parents adopt another approach.
"Some years back we made a quantitative study that showed young people prefer to drink with friends than their parents because it seemed strange. So for example, it's important that a parent is present at a party," says Østergaard.
Read More: Teens who drink with their parents run higher risks of binge drinking
5. Teach your child to oppose their peers
Parents play an important role when it comes to teaching young people to stand up to their peer's and challenge their drinking habits.
It is important to help your children and give them good advice for how to handle peer pressure in numerous situations, say Østergaard and Bendtsen.

---------------
Read more in the Danish version of this story on Videnskab.dk

Translated by: Catherine Jex
External links
Related content