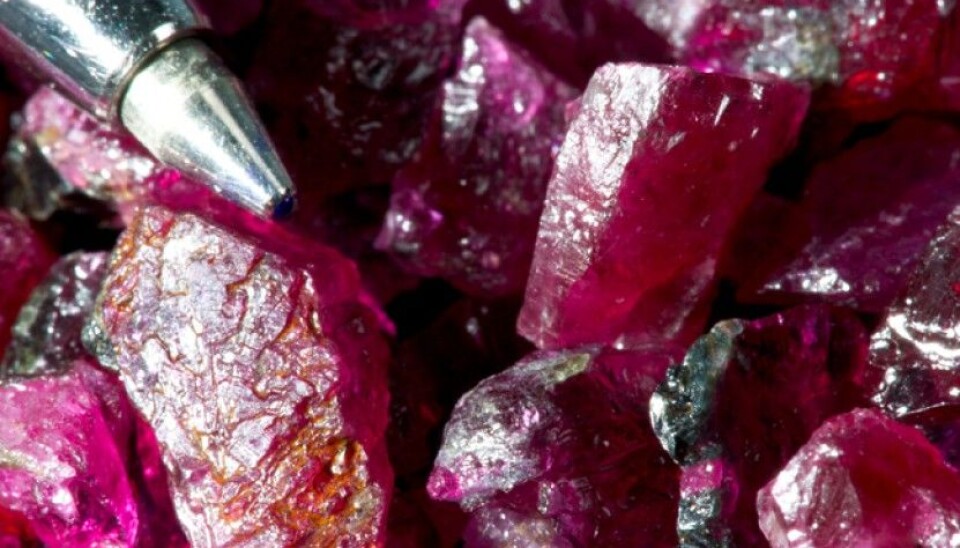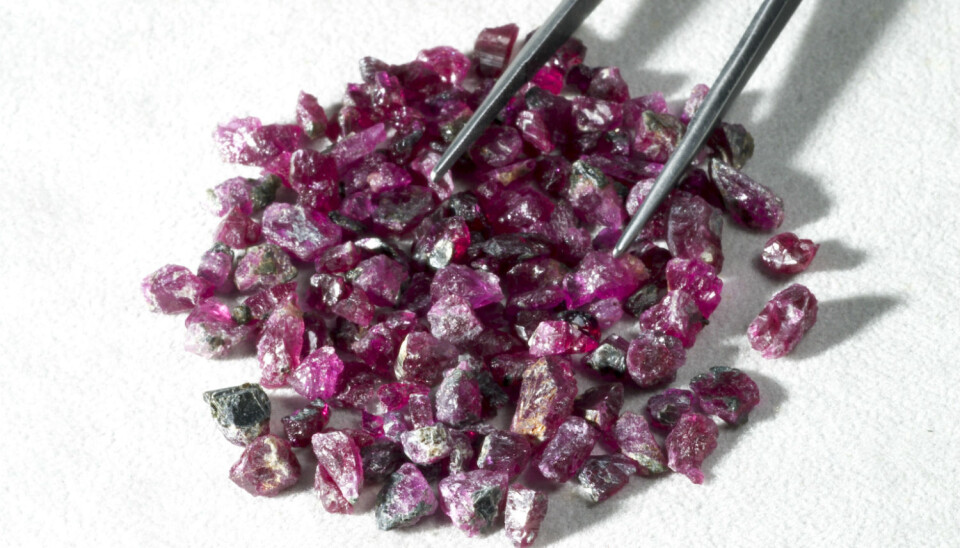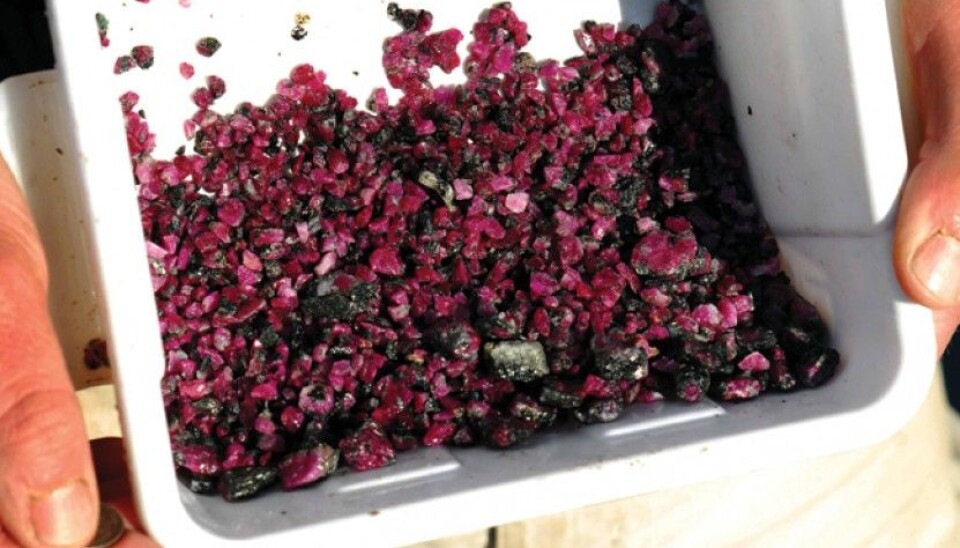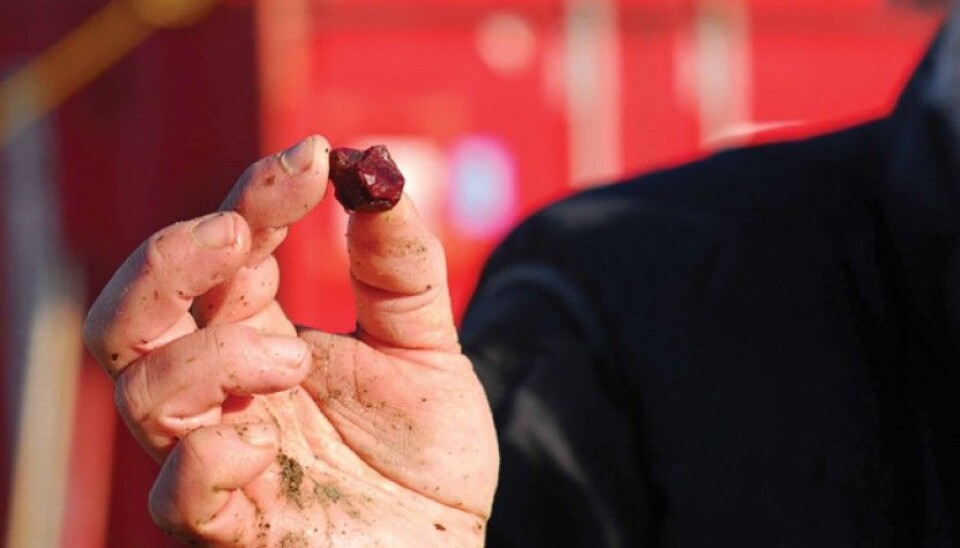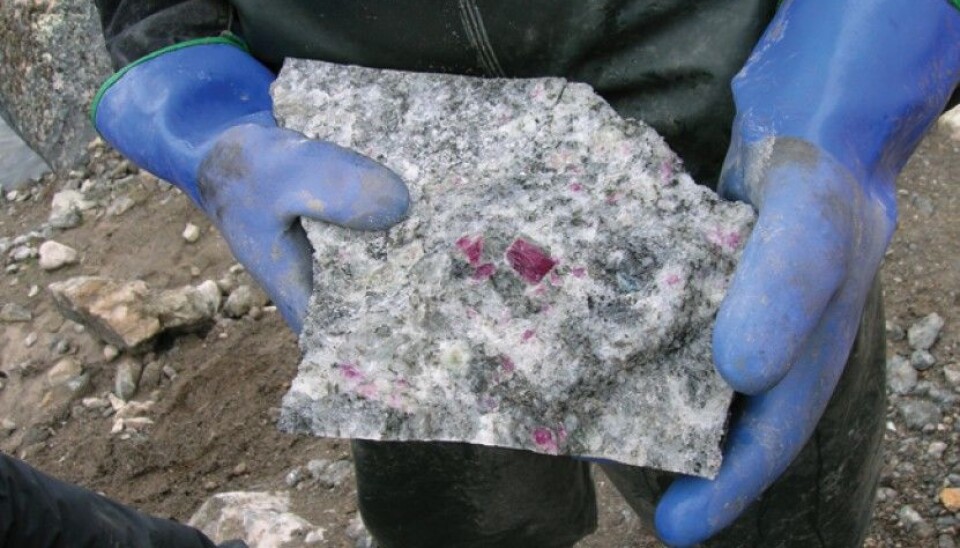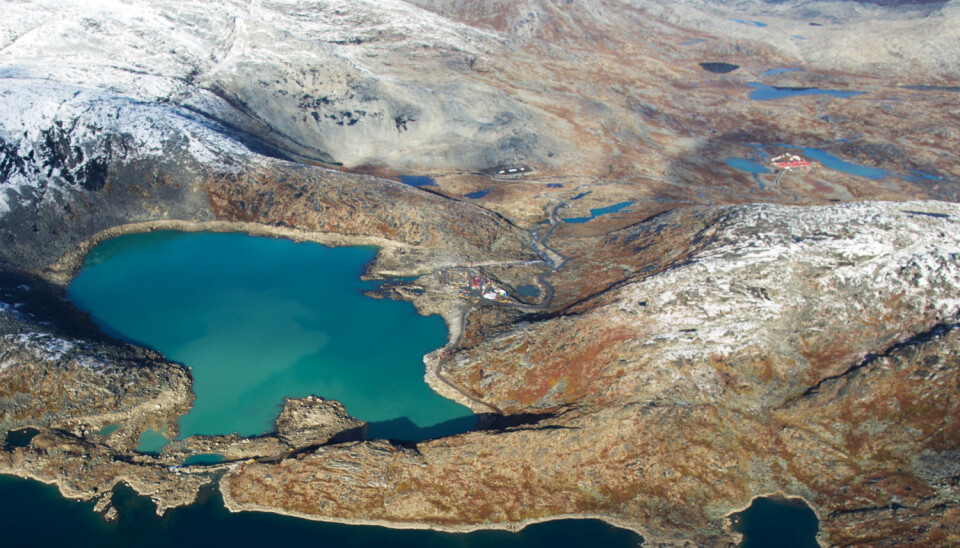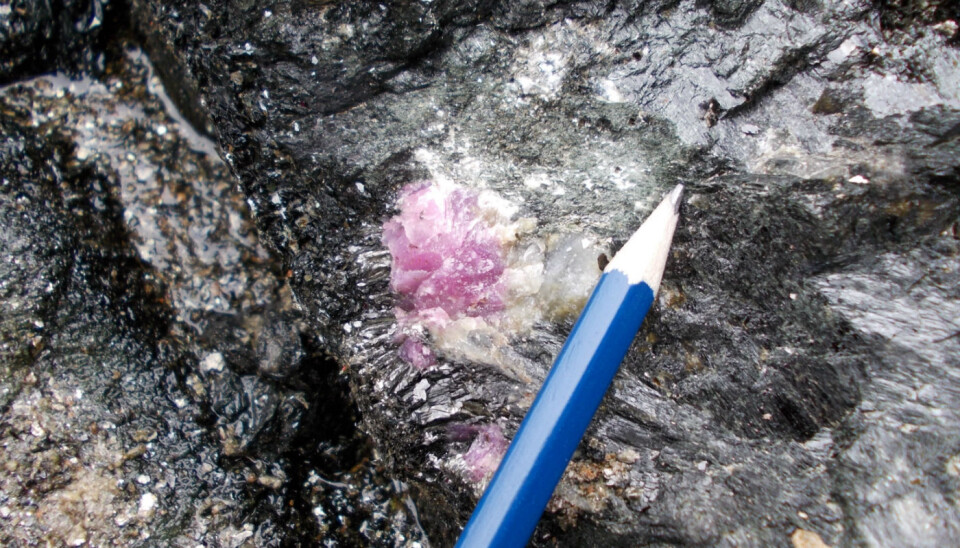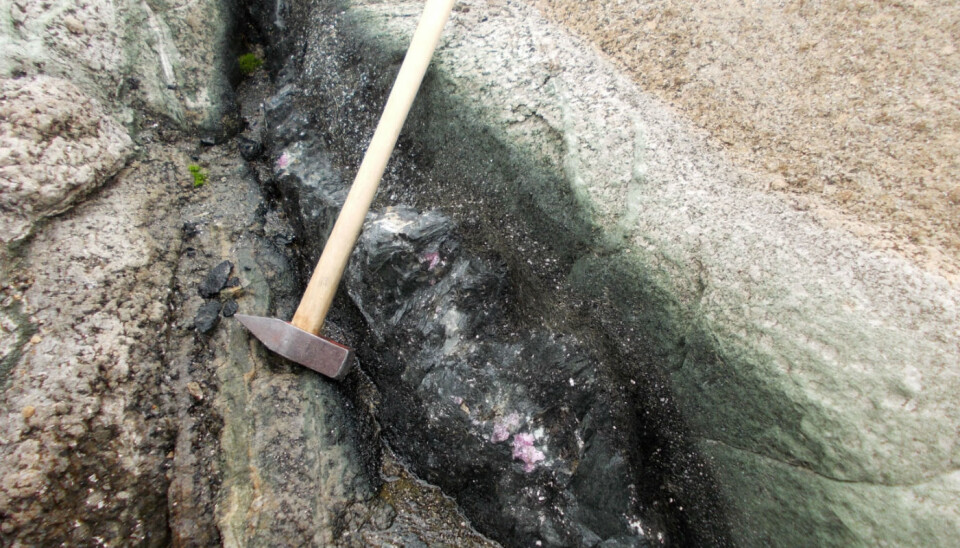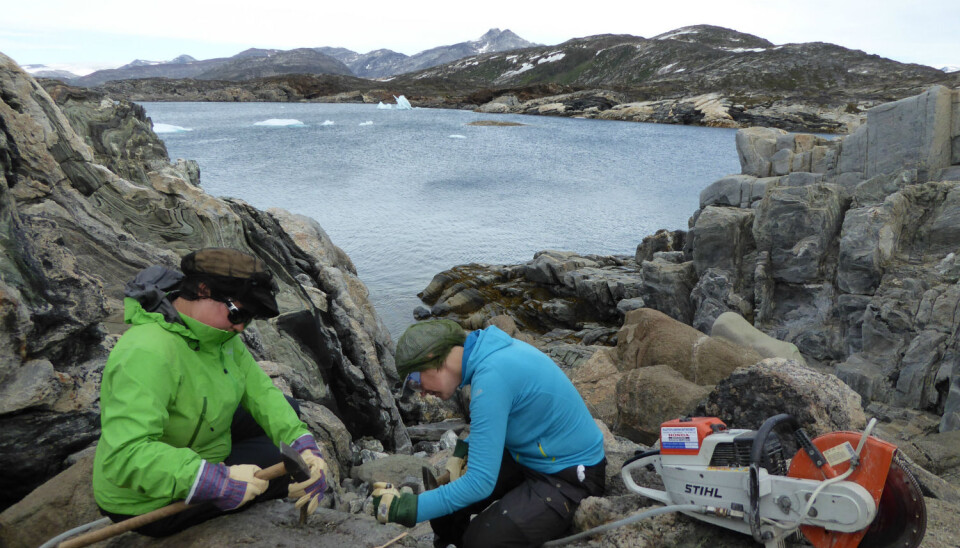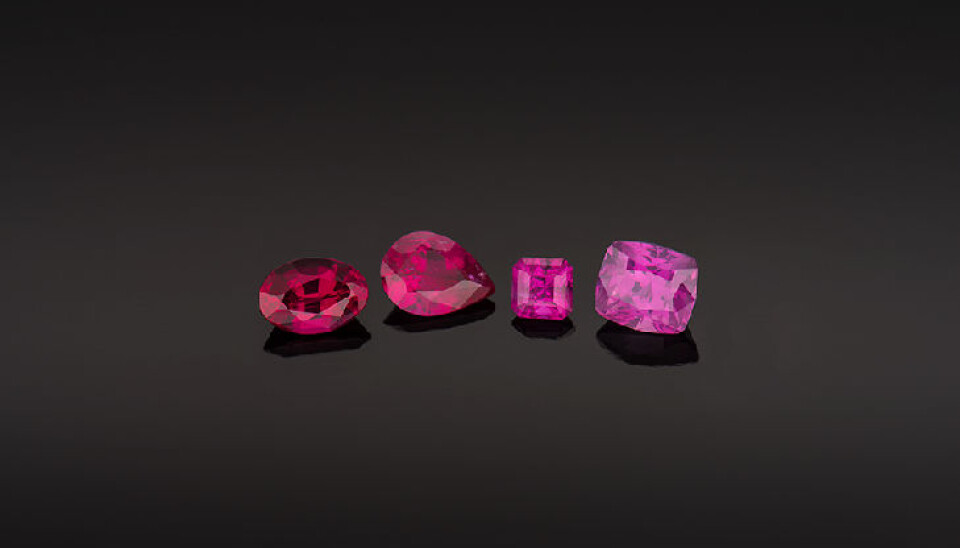 Greenland wants ruby birth certificates
GREENLAND: Geologists in Greenland are developing methods to determine the place of origin of rubies and sapphires, and hope to boost their exports of these precious stones.
Scientists in Greenland are developing a test to accurately determine the place of origin of a ruby.
Greenland's subsoil contains large quantities of high quality rubies and sapphires, and an absolute determination of the stone's origin could increase their market value, as determined by the stone's purity, production conditions, and place of origin.
Geologist Majken Djurhuus Poulsen, from the Geological Survey of Denmark and Greenland (GEUS) in Nuuk, is working to determine the geological conditions under which rubies and sapphire form.
"What we are looking for is whether the ruby has a kind of chemical and mineral fingerprint that can determine where each stone comes from," said Poulsen.
Technique for both sapphires and rubies
Poulsen expects to demonstrate that so-called corundum--the crystalline form of aluminium oxide that is classed as either a ruby or a sapphire depending on the colour--has a unique geological composition according to where it comes from.
We call the red varieties of corundum, rubies, and all other colours of corundum are called sapphire, such as pink sapphires or blue sapphires. The colour varies due to small impurities in the crystal where aluminium is replaced by chromium, iron, vanadium, titanium, or other trace elements.
"Corundum can for example, have a high or low level of chromium or iron depending on how it formed. We hope that corundum in Greenland is so different from place to place that we can determine its exact location," says Poulsen.
Found almost exclusively in Greenland
Greenland is one of the few places in the world where corundum is still found embedded within the rocks in which it formed. Elsewhere, it is found in loose rocks or in sand, gravel, or rivers.
"The fact that they're still found [embedded] in the rocks, can provide an additional understanding of how they formed and which elements they contain. The question is how the environment they come from affects their chemical composition," says Poulsen.
One challenge is that there is relatively little knowledge of the geological context of where many rubies come from. And the information that does exist is often guarded closely by private companies.
Greenland rubies are the real deal
Rubies are often artificially treated to improve the stone's clarity by heating it to 1400 degrees centigrade.
"Only skilled people can spot such rubies under a microscope. Artificially enhanced rubies aren't considered as fine as the untreated ones, and they cost less than the naturally clear rubies," says Poulsen.
In the office of mining company True North Gems in Nuuk, Arctic engineer Tuperna Rix demonstrates the clarity of Greenlandic rubies. She places a light behind a piece of rock containing corundum, and shows how the light shines through the dark red crystal.
"The more light that spreads out, the better the quality of the stone. You'll never find heat-treated stones here. We sell the real thing," says Rix.
True North Gems are constructing the country's first ruby mine south of the Fiskenæsset village, a four-hour sail from Greenland's capital city, Nuuk.
The company expects to start producing rubies within six months and they already have interested buyers, says Rix.
Protecting the Greenland brand
Bent Olsvig, CEO of True North Gems, hopes that the new provenance test will ensure a good price for their rubies, and protect their Greenlandic brand by rooting out less-valuable rubies from elsewhere.
"It would be great if we can do this. Not everywhere has such high ethical requirements for mining, and it's a grey market," says Olsig.
"We're in a stronger position when we can prove that our rubies are genuine Greenlandic rubies and are thus pure and produced ethically--and when we can prove that others are not. We can protect our brand by demonstrating that they come from Greenland," he says.
-------------
Read the Danish version of this article on Videnskab.dk
Translated by: Catherine Jex
External links
Related content