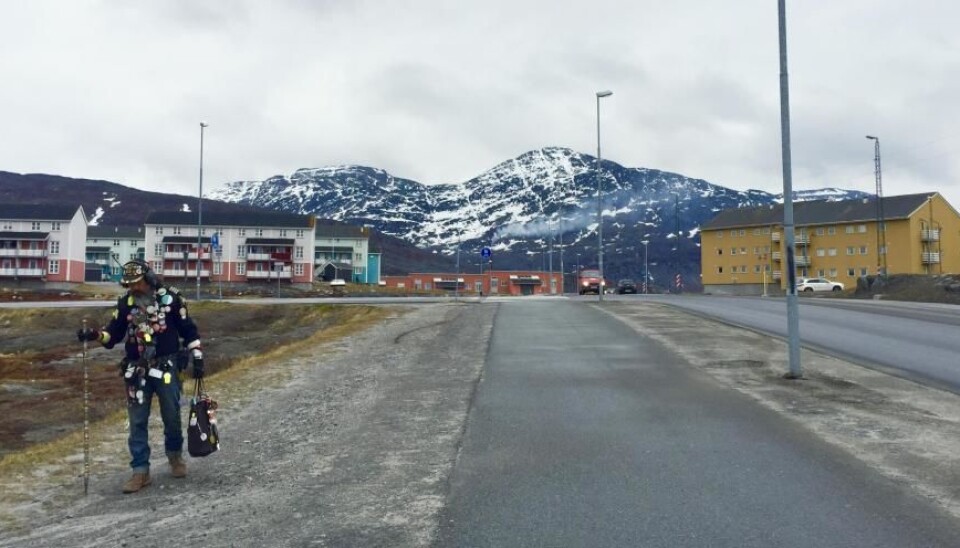 Researchers help give Greenland's homeless a voice
GREENLAND: No one knows exactly how many people are living rough in Greenland, say researchers who are now making it a priority to find out.
Nobody knows exactly how many people sleep rough in Nuuk--Greenland's capital city.
Even though homelessness is a growing problem, it is still a low priority among local politicians, says Assosiate Professor Steven Arnfjord, from the Institute for Culture, Economics, and Journalism, University of Greenland (Ilisimatusarfik).
Arnfjord intends to address this in a new research project that will map homelessness in Greenland and shake politicians out of their apparent indifference to the problem.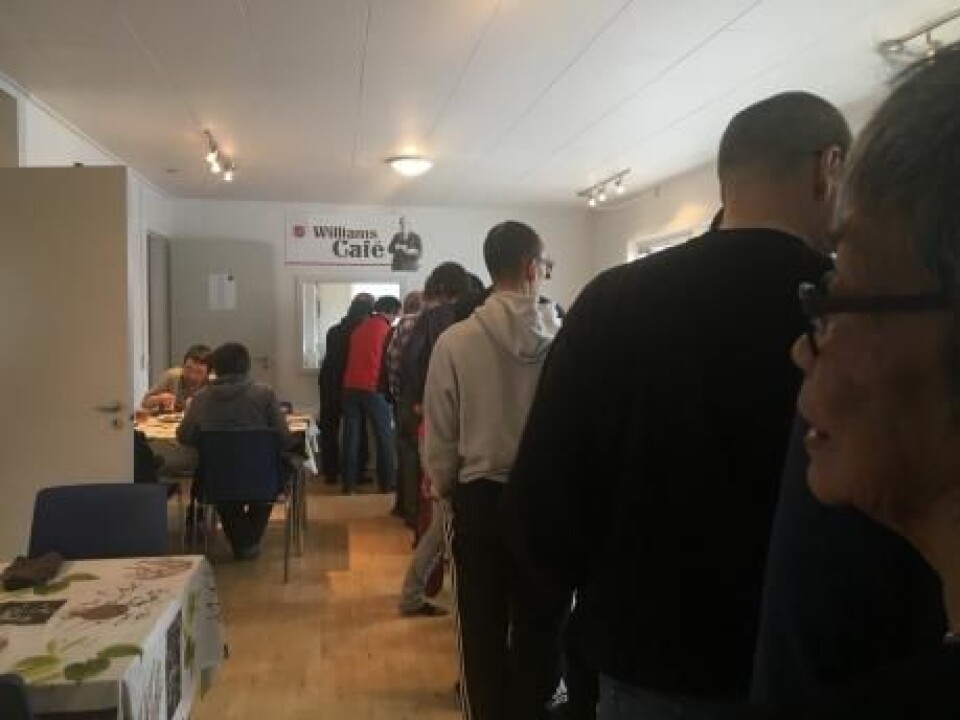 As part of this, Arnfjord intends to involve Nuuk's homeless in the study.
"If we don't involve the people on the street, then we have again created an elitist research project, which we researchers can make a brilliant career out of, but [the results of which are useless] for the [homeless] community," says Arnfjord, and adds that this is not a trivial topic.
"It's people's lives that are constantly put on hold because no one will act on the problem. So we need action," he says.
A hard life homeless in the Arctic
Many of Nuuk's homeless find shelter and a hot meal at the local Salvation Army, who serve lunch Tuesday to Friday, catering for on average 50 guests a day, though this can be as high as 80.
It is a welcome respite from the harsh Arctic weather outside. Afterall, it is not easy to be homeless in an Arctic climate like that of Greenland, says Arnfjord.
"We have an average temperature in Nuuk of minus one degree centigrade--freezing temperatures. It really is rough-sleeping. In Nuuk you can't sleep in the streets because you'd die. Here you need to find a warm stairwell or get in line for a hostel, or if you're a young woman, then perhaps you can prostitute yourself," he says.
Multiple reasons for becoming homeless
Many of Nuuk's homeless carry around hefty baggage, says Kurt Skjønnemann Pedersen, who runs the Salvation Army kitchen in Nuuk with his wife Helle.
"Most have suffered some form of abuse from an early age. We're talking about people who have been drinking since their early teens, and many of them have a back story. Typically, they've grown up with just one parent. Many of them have foster parents and don't have any roots because they were sent to Denmark or elsewhere," says Pedersen.
"There's also people with really heavy baggage--a six year-old who saw his dad beat his mum to death, or a 16 year-old who came home and saw his father hanged in the kitchen," says Pedersen.
In his experience, these types of stories are all too common in Nuuk.
Politicians do not know enough about the homeless
Greenland's housing market may be behind Nuuk's homeless problem, says Arnfjord.
Here, the waiting time for a rental home can be up to 30 years, and political decisions have meant that many rentals are now converted into properties for sale, which the homeless simply cannot afford.
On top of that, politicians' knowledge on the subject is sparse, says Arnfjord.
"It doesn't look like politicians know how many homeless people there actually are, and what homelessness means in Greenland," he says.
The homeless should have a voice
Arnfjord hopes that the new research project will shine a light on the homeless situation in Greenland and help to make it a higher priority among politicians. By involving homeless people in the research, he hopes to put faces to the numbers.
"One of the reasons that there hasn't been any big moves in this area is that the people in question don't have a voice. They're voiceless," says Arnfjord.
Part of the project will be to photograph and thereby humanise Greenland's homeless with descriptions of their life on the streets.
"These are everyday problems that are right on our doorstep and we must deal with them," he says.

-------------
Read the Danish version of this article on Videnskab.dk

Translated by: Catherine Jex
External links
Related content