Researchers' Zone: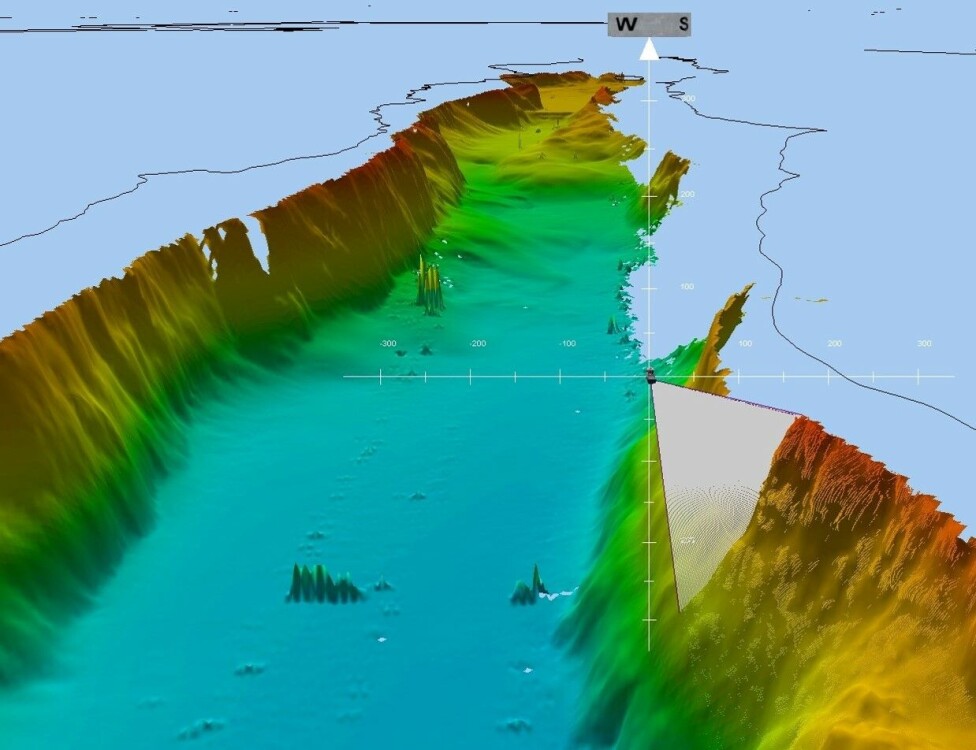 Pioneering ocean seafloor – new Greenlandic maps can make fishing more effective and sustainable
The novel seafloor maps show what's hidden at the ocean bottom with a precision of 1 meter and allow the fishers to avoid dangerous rocky cliffs.
Imagine a map that both allows fishers to maximize their fishing efforts and protect unique wildlife and ecosystems. This is not just a farfetched dream.
In a new study, we show that we can now create 3D models and maps of the ocean floor at unprecedented detail over large regions, such as Disko Bay. This can ensure long-term sustainable use of Greenland's treasured marine resources.
This is important for the Greenlandic fishers, our economy and the world. One of the United Nation's Sustainable Development Goals – Life below water – aims towards a healthy ocean where habitats and ecosystems are mapped and protected.
95 % of Greenland's export income comes from marine resources - and more than 2/3 of this income comes from the halibut and shrimp fisheries alone.
This is why a well-founded knowledge of the seafloor environment is crucial for decision-making and sustainable management.
A few facts about our research and methods
First study: September 2018
Area: Disko Bay, central West Greenland, 600 km2 (c. 30x20 km)
Gear: multibeam sonar, benthic video sled and drop camera, grab
Data analyses: water depth, seafloor terrain, sedimentary environment, benthic megafauna
Data quality: data gridded to a 10x10 m resolution map
Results: benthic habitat map showing detailed distribution of two classes of muddy sediments, inhabited by shrimp and three classes of rocky sediments inhabited by attached fauna, such as sea anemones, sponges and corals (examples in picture 2-3)
Relevant literature: Krawczyk et al., 2021, Krawczyk et al., 2019, Krawczyk et al., 2019
What is hiding at the seafloor?
Simply put, seafloor habitats. They are crucial to understanding the dynamics of the marine ecosystem and its resources.
Seafloor habitats are distinct areas of ocean bottom that are associated with a particular species or group of species, often consistently occurring together as a community.
These habitats include the natural environment in which species live that can be described by a specific type of sediment, can be shallow or deep, and have characteristic landscape.
If you are a fisher looking for shrimp or Greenland halibut, then you know that these species occur in specific conditions, such as certain water depths and sediment types and in certain distance to land, and these conditions are their habitats.
Every summer, me and other scientists from the Greenland Institute of Natural Resources, map the Greenland's seafloor bit by bit, with a precision of 1 meter, thanks to our new multibeam sonar (the picture at the top) and an underwater video system.
So far, we have mapped out around five percent of the western shelf of the Greenland seafloor and by year 2045 we foresee that this area will be mapped almost entirely!
Of course, we always have to account for system failures and data gaps but luckily these can be modelled and interpolated.
Like looking at the surface of the moon
Can you imagine looking at a sudden drop of over half a kilometer on your sonar screen in the middle of the night?
Steep cliffs submerged under water are not only breath taking but can also damage bottom equipment, and thus be very risky for bottom trawling or fishing, so we are tracking them and mapping as 'steep rocky slopes'.
These rocky slopes are also unique habitats to rich colonies of marine animals, such as corals, sponges, sea anemones and their relatives zoanthids, which can be considered 'vulnerable' to trawling (pictures below).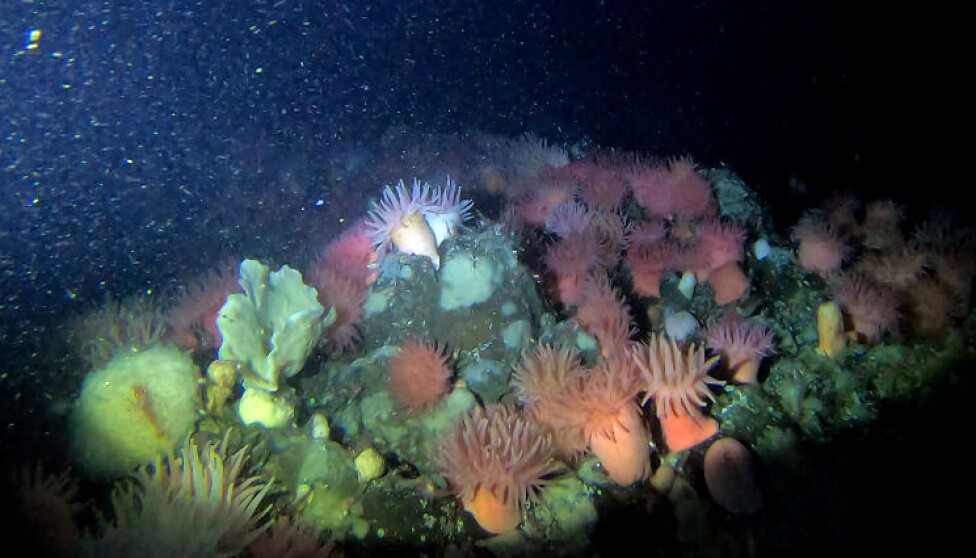 To me, mapping the seafloor seems like looking at the surface of the moon, except it's full of life!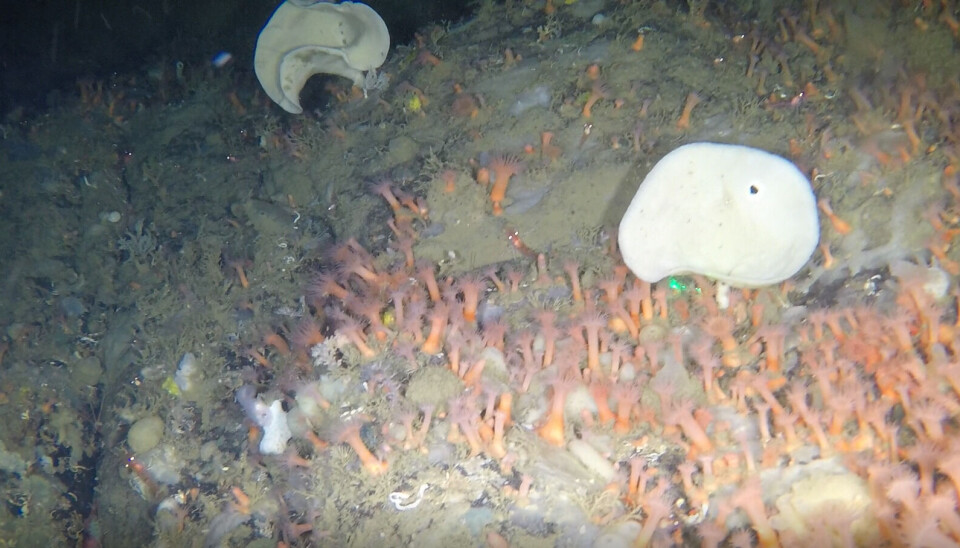 Our new, detailed maps of seafloor and its inhabitants are meant to improve the knowledge and regional development in Greenland. Such endeavor is in harmony with the worldwide sustainability trend towards 'good environmental status' of marine resources.
Our new maps could benefit commercial fisheries in maximizing fishing efforts, while also protecting unique areas of vulnerable wildlife and spawning grounds.
Are we ready to bring high tech science to the sustainable fishing in Greenland?
References:
'First High-Resolution Benthic Habitat Map From the Greenland Shelf (Disko Bay Pilot Study)', JGR Oceans (2021), DOI: 10.1029/2020JC017087
Diana Krawczyk's profile in English (Pinngortitaleriffik - Greenland Institute of Natural Resources)
Diana Krawczyk's profile in Danish (Pinngortitaleriffik - Greenland Institute of Natural Resources)