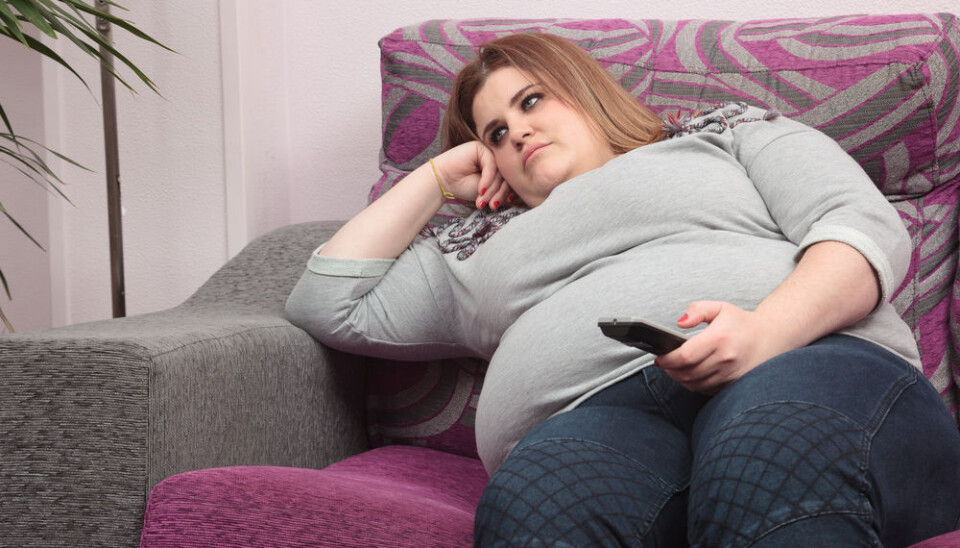 Ninety per cent of gastric bypass patients suffer side effects
Many patients end up back at the doctor's office with abdominal pain and other symptoms after gastric bypass surgery. But health researchers still recommend the procedure.
Abdominal pain, fatigue, and gallstones are some of the symptoms that many people experience after gastric bypass surgery, shows new research.
"68 per cent of patients had contact with their GP for symptoms that may be due to the surgery. This is a relatively high percentage," says lead-author Sigrid Bjerge Gribsholt, a PhD student with the Institute of Public Health, Aarhus University, Denmark.
"At the same time 87 per cent said that they felt better or much better than before the surgery," says Gribsholt.
The study is published in the scientific journal JAMA Surgery.
89 per cent experienced symptoms
Gribsholt sent questionnaires out to patients in Denmark who had undergone a gastric bypass sometime between 2006 and 2011.
A total of 1,429 patients were quizzed on their post surgery symptoms, including abdominal pain, diarrhoea, fatigue, gallstones, kidney stones, low blood sugar levels, so-called dumping syndrome (discomfort after eating), and neurological symptoms such as tingling in the fingers.
They found that as many as 89 per cent of respondents experienced one or more symptoms that may be related to their surgery. A further 68 per cent had sought medical help of some kind.
This compares to 79 per cent of people in the control group--who had not had surgery--who experienced the same problems, and 35 per cent who sought medical help.
"No one has looked at [these factors] together before, and that is probably what makes the figures seem a little dramatic," says Gribsholt.
"We have to pay attention to these patients"
Obesity is a big problem, says Gribsholt, so studies like this are particularly important.
"We need to look for treatments with fewer side effects," says Gribsholt. "This might be surgical or another type treatment,"
But she maintains that bypass surgery should still be recommended for severely obese patients, as right now there is no alternative treatment.
In the meantime, she hopes that medical professionals will become more aware of the side effects associated with the surgery.
"For example, dumping [syndrome] is often overlooked even though it can be treated. And we should also be aware that if patients have many symptoms, it can lead to depression," says Gribsholt.
Take better care of these patients
Professor at the University of Copenhagen Jens Juul Holst, who did not participate in the study, agrees that health care professionals need to improve the post-surgery care of these patients.
"After the surgery we need to hold the patient's hand," says Holst.
"We have to measure their blood per cent and check their bones. But there are also symptoms that we can't prevent, for example, gallstones as a result of weight loss," he says.
Holst describes the new research as an "excellent contribution to the debate" but criticises the control group used in the study.
"The control group is on average 10 years younger than those who had have had surgery, which is a big problem. People aged 37 and 47 years old are very different," he says.
----------------
Read the Danish version of this story on Videnskab.dk

Translated by: Catherine Jex
Scientific links
External links
Related content