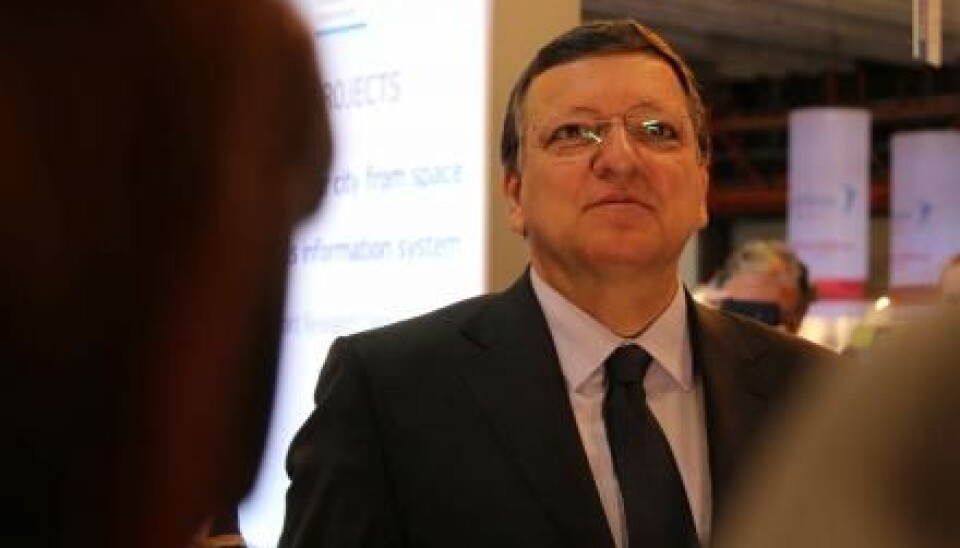 Barroso: researchers must learn from the Americans
Science needs to be sexier and Europe should look to the Americans for inspiration, says President of the European Commission José Manuel Barroso.
Science needs to be spiced up, arouse our curiosity, and reduce our fear of new research.
That was the message from the President of the European Commission José Manuel Barroso when he visited ESOF2014.
"It's incredibly important to communicate science to a wider public and to generate enthusiasm about research," said Barroso when ScienceNordic met him at a press briefing.
Is the future Einstein at the conference?
Barroso pointed out that the ESOF conference is a great means of creating interest in research.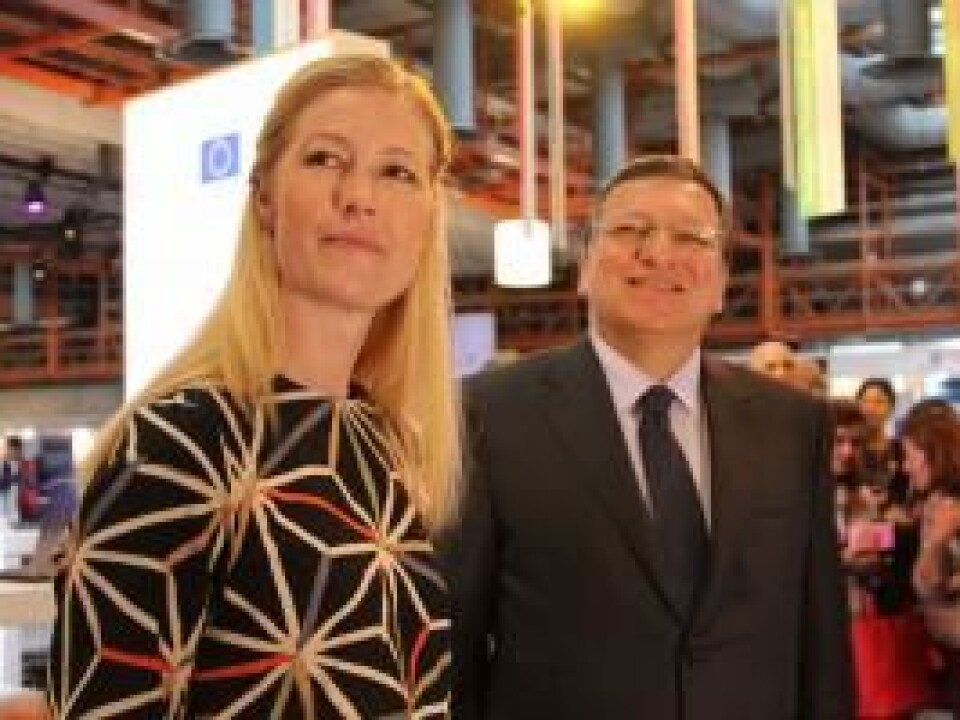 "This type of event is important. It creates a sort of momentum for research and I'm sure it will create enthusiasm. And who knows, maybe some of the young people here will turn out to be future Einsteins -- why not?" said Barroso.
Science has to be sexy
The President of the European Commission went on to say that he felt that European scientists could learn from their American colleagues when it comes to communicating science to a wider public.
To give an example, Barroso mentioned the American astronomer Carl Sagan (1934-1996) who succeeded in making scientific topics readily understandable to laypersons.
Too much fear of science
During the press meeting, which was attended by a number of Danish and international journalists, Barroso stressed that he believes the debate about science is characterised by too much fear.
"To be honest, at times there's too much fear of science in Europe. I think it's important to have a rational debate about it."
"It's true that when we're building a new world with our technologies, there are some legitimate worries. But at the same time I do believe that there are scientific responses to these worries. So it's best to meet this fear with dialogue," said Barroso.
Stem cells and GMO creates fear
To give examples of research areas that create fear, Barroso mentioned stem cell research, nanotechnology, GMOs, and pharmaceutical research.
"I'm not criticising this fear, because sometimes it's legitimate, but I don't like it when the discussion gets ideological."
"When there's a new discovery, there's often a conservative, not to say reactionary, attitude from society -- society is in shock. When [the Italian astronomer] Galileo said that Earth wasn't the centre of the universe, it was a shock."
"Right now we're seeing extremely important breakthroughs for science -- and the typical attitude towards them is often defensive," says Barroso.
EU President applauds Danish science
The theme of this year's ESOF conference is 'building bridges' with science.
The EU President pointed out that a number of bridges with science have already been built in Europe, but these need to be expanded, creating bridges between different branches of science, between science and industry and to research in other countries.
In his opening speech at his year's ESOF conference Barroso also took the opportunity to praise the host country for its research. Among other things, he mentioned that Denmark is renowned for its expertise in biotechnology, pharmaceutics, and telecommunications.
"It's a country that's proud of and confident about its knowledge-based research – a country renowned for its openness and desire to collaborate internationally," said Barroso.
----------
Read the original story in Danish on Videnskab.dk

Translated by: Iben Gøtzsche Thiele
External links