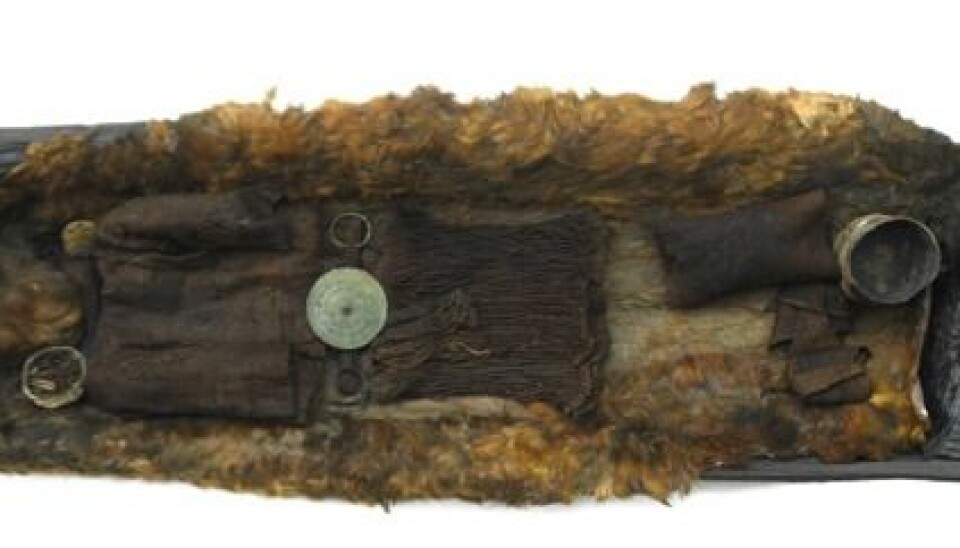 Two Danish discoveries among 2015's best archaeology
The history of the famous Egtved girl and a DNA study of African slaves are among this year's greatest discoveries listed in the magazine Archaeology.
The mapping of Egtved girl's travels has made the annual list of the ten most important archaeological discoveries in 2015 according to the renowned magazine Archaeology.
"It's a huge honour to be on the list," says Senior Researcher Karin Margarita Frei from the National Museum in Copenhagen, Denmark.
She developed the method that revealed Egtved girl's complex travel history, based on the element Strontium, which is found in very small quantities in hair and nails.
READ MORE: A famous Danish Bronze Age icon turns out not to be Danish after all
Top 10 Discoveries of 2015 according to Archaeology magazine
1) Jamestown's VIPs | Jamestown, Virginia
2) Mythological Mercury Pool | Teotihuacan, Mexico
3) Tracing Slave Origins | Philipsburg, St. Martin
4) World's Oldest Pretzels | Regensburg, Germany
5) Baby Bobcat | Springfield, Illinois
6) Tomb of a Highborn Celt | Lavau, France
7) Bronze Age Bride | Copenhagen, Denmark
8) The First Artists | Sulawesi, Indonesia
9) Earliest Stone Tools | West Turkana, Kenya
10) A New Human Relative | Johannesburg, South Africa
"We published the study in Nature Scientific Reports, so the scientific part has already been honoured [by being published] in such a prestigious journal. But the fact that the archaeological world now sees it as a major discovery is huge," said Frei.
You can find the complete list of archaeological breakthroughs on the Archaeology's website.
A pioneering technique
The pioneering techniques used to study Egtved girl have helped unravel the travel history of prehistoric people. In future, scientists will be able to see how much, how fast, and how often prehistoric man moved around the world.
"This has important implications for how we are going to analyse and study the other findings of the same type," said Frei.
It is likely that Egtved girl came from Germany, which confirmed archaeologists' suspicions that Bronze Age people were surprisingly mobile.
"We know that things like glass moved over long distances, but one could imagine that it only [passed hands] from neighbour to neighbour," said Frei.
The method can be used by forensic scientists
The same method could also be used to track the movements of people living today.
"Suspects in a police case who claim to have been abroad in the past few years, can be checked if the person has long enough hair to take a sample," said Frei.
But this is totally dependant on a case-by-case basis, she says.
"For example, today we eat food that comes from all over the world, so there are larger sources of error," said Frei.
Egtved girl not the only winner
Frei is not the only Danish scientist featured in Archaeology's top ten.
Also featured, is a DNA study of the remains of three African slaves from the Caribbean island of St. Martin, published in the journal PNAS.
The study's lead author is postdoc Hannes Schroeder from the University of Copenhagen and the Natural History Museum, Copenhagen, Denmark.
The scientists tracked the African slaves genetic family history, and discovered that they originated from different places in Africa.
Another study that made the list documents strong evidence that prehistoric people kept lynx as pets, as evidenced by a lynx kitten that was discovered in a 2,000-year-old tomb.
The lynx lay next to an infant and wore a necklace of seashells and bear teeth carved from bone.
The study is published in the journal Midcontinental Journal of Archaeology.
---------------
Read the Danish version of this article on Videnskab.dk

Translated by: Catherine Jex
External links
Related content